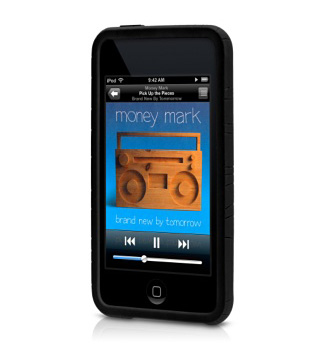 Protect your 2nd-generation iPod touch and complement its stylish look with this custom-molded protective cover. Its rubber exterior hugs your iPod touch and allows full functionality.
Direct access to touchscreen
Gloss patterned motif
Form-fitting for protection
Overview
Designed with easy-access and functionality in mind, the Protective Cover provides direct access to all iPod touch device features, including widescreen display and dock connector. The cover is constructed of form-fitting, injection molded material and features a custom topographic pattern exterior that keeps the iPod touch protected without adding bulk.
Features
Excellent iPod touch protection
Easy access to all control and dock connector
Form-fitting construction
Allows charging while in case
Custom topographic pattern exterior
This site is a demo site only. This product is not available for sale at our site.
But you can buy it at
Amazon
, this is where we took description from.