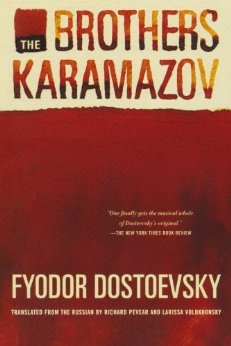 Dostoevsky's towering reputation as one of the handful of thinkers who forged the modern sensibility has sometimes obscured the purely novelistic virtues–brilliant characterizations, flair for suspense and melodrama, instinctive theatricality–that made his work so immensely popular in nineteenth-century Russia.
The Brothers Karamazov
, his last and greatest novel, published just before his death in 1881, chronicles the bitter love-hate struggle between the outsized Fyodor Karamazov and his three very different sons. It is above all the story of a murder, told with hair-raising intellectual clarity and a feeling for the human condition unsurpassed in world literature.
This award-winning translation by Richard Pevear and Larissa Volokhonsky–the definitive version in English–magnificently captures the rich and subtle energies of Dostoevsky's masterpiece.
This site is a demo site only. This product is not available for sale at our site.
But you can buy it at
Amazon
, this is where we took description from.