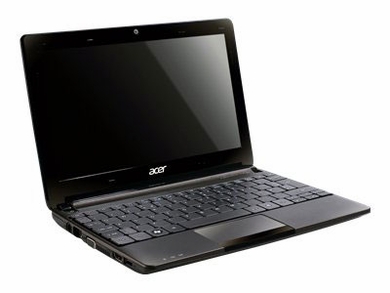 Have the power of a computer at your fingertips at all times with an ultra-portable Acer Aspire ONE 10.1" Netbook Laptop. The Acer Aspire ONE packs a tiny, powerful 1.6 GHz Intel Atom Processor, a 320 GB hard drive, 1 GB of RAM, and ships with Windows 7 installed. The Aspire ONE even has a high-def HDMI port to watch video on your HDTV!
Acer Aspire ONE 10.1" Netbook
Screen Size

10.1"

Hard Drive

320 GB Hard Disk Drive

RAM

1 GB

Processor

1.6 GHz Intel Atom CPU

CD Drive

No CD Drive

HDMI Out?

Yes
This site is a demo site only. This product is not available for sale at our site.
But you can buy it at
OutletPC
, this is where we took description from.