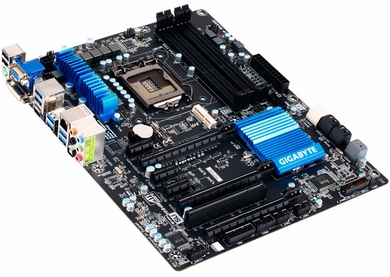 Model

Gigabyte GA-Z77X-UD5H, ATX

CPU Support

Intel Socket LGA 1155 for Core i7, Core i5, Core i3

Memory Support

32GB DDR3 via 4 Memory Slots

Expansion Ports

Has 3 full-sized PCI-Express 3.0 Slot(s)

SATA II / III

Provides 5 SATA III Ports and 4 SATA II Ports

Audio and LAN

Supplies 8-Ch Audio & and 10/100/1000Mbps Ethernet
This site is a demo site only. This product is not available for sale at our site.
But you can buy it at
OutletPC
, this is where we took description from.