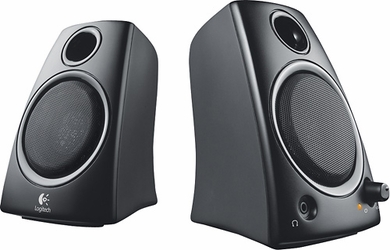 Bring your sound on the go capabilities to a new level with the Logitech Z130 Laptop Speakers! The Logitech speakers provide quality sound via a full 5 watts of power! Logitech Z130 Digital Speakers are easily connectable with it's 3.5mm auxiliary input and headphone jacks!
This site is a demo site only. This product is not available for sale at our site.
But you can buy it at
OutletPC
, this is where we took description from.