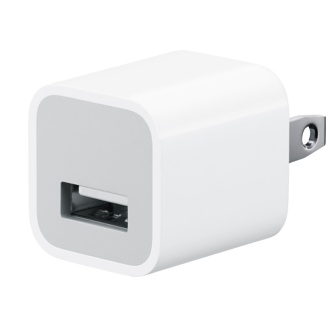 Use this ultracompact and convenient USB-based adapter to charge your iPhone or iPod at home, on the road, or whenever it's not connected to a computer.
Overview
Featuring a new, ultracompact design, this power adapter offers fast, efficient charging at home, in the office, or on the go. It works with any iPhone and all iPod models with a dock connector.
What's in the Box
Apple USB Power Adapter
Apple Dock Connector to USB Cable
Important note: This USB Power Adapter has fixed prongs for use in the U.S., Canada, Japan, Taiwan, and parts of Latin Americ
This site is a demo site only. This product is not available for sale at our site.
But you can buy it at
Amazon
or
Apple Store
, this is where we took description from.