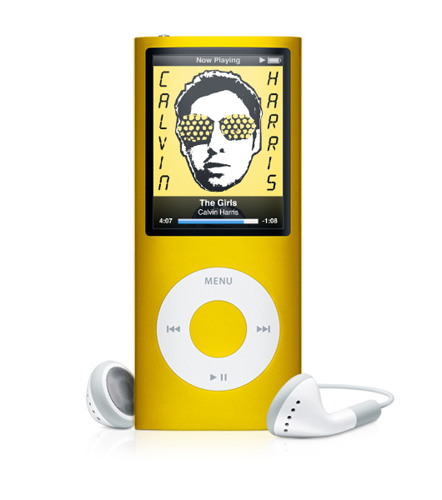 nano-chromatic. The all-new iPod nano.
Meet a musical Genius.
With just a few clicks, the new Genius feature finds the songs on your iPod nano that go great together and makes a Genius Playlist for you.
Rock and roll over.
Thanks to the built-in accelerometer, you can rotate iPod nano to flip through album art with Cover Flow. Watch movies and TV shows in widescreen. And view photos in either portrait or landscape.
Shake to shuffle.
Just give iPod nano a shake and it shuffles to a different song in your music library.
Curved ahead of the curve.
iPod nano now comes in nine vibrant colors and a new curved aluminum and glass design. The crisp, bright picture makes watching movies and TV shows amazing.
This site is a demo site only. This product is not available for sale at our site.
But you can buy it at
Amazon
or
Apple Store
, this is where we took description from.