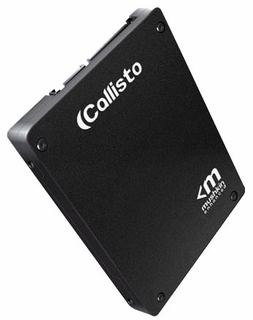 If you're looking for unrestricted speed from your desktop or laptop computer, then you can have it with Mushkin Callisto MKNSSDCL60GB-DX 60GB Solid State Drive. The new 2.5-inch Mushkin Callisto Solid State Drive offers mobile and desktop users lightning fast read speeds of up to 285MB/s through a SATA II interface. Since it has no moving parts, you will also enjoy a quieter, cooler, and more long-lasting storage solution and that makes a great substitute to traditional notebook hard drives. This model also includes a 3.5" adapter bracket that allows the Callisto Solid State Drive to be used in desktop PCs as well.
Model: MKNSSDCL60GB-DX
Brand: Mushkin
Internal Solid State Drive (SSD)
Storage Space: 60GB
Interface: SATA II
This site is a demo site only. This product is not available for sale at our site.
But you can buy it at
OutletPC
, this is where we took description from.